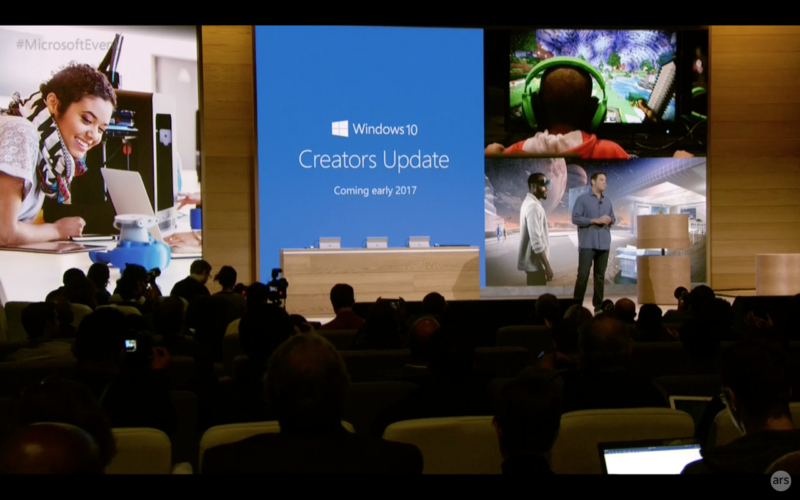 NEW YORK—Although Microsoft has released a number of new Windows builds to members of its insider program since the August release of the Anniversary Update, so far these haven't contained much in the way of substantial new features, and the contents of the next major update to Windows 10 have remained largely unknown.
That changed today, with Microsoft revealing some—though the company stresses, not all—of what we should expect to see when the update is released next year. As with the Anniversary Update, the "Creator's Update" will focus on various key areas such as productivity and gaming.
3D features
"3D" is a big deal in the Creator's Update, and Microsoft demonstrated operating system's capability to quickly scan, modify, and print objects with 3D printers. The stated goal was to make "3D creation" as simple as the process is for taking a 2D picture or video. On stage, the presenter used HP's X3 Windows Phone to perform a quick walk-around scan of a sand castle, which then appeared on the phone as a textured 3D model.
Read 4 remaining paragraphs | Comments