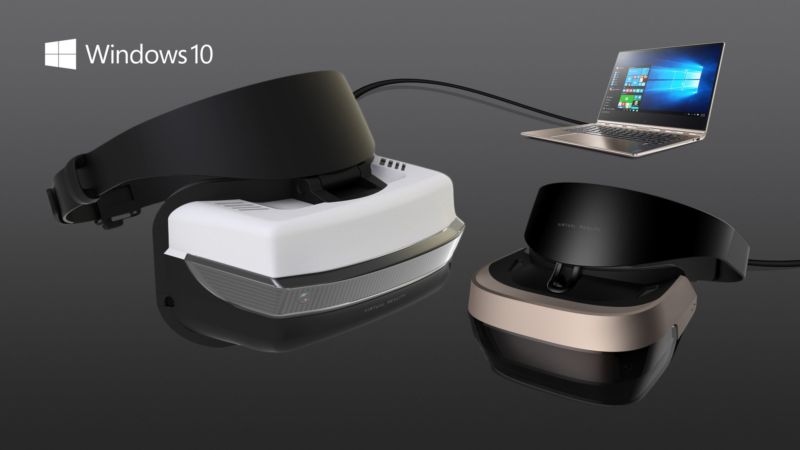 In all the discussion of virtual reality over the last couple of years, one company with a strong presence in both PC and console gaming has been conspicuously absent: Microsoft. Microsoft owns the PC platform that the high-end VR headsets (Facebook's Oculus Rift, HTC's Vive) run on, and while the Xbox One is in second place in the living room, it's nonetheless a major gaming platform. Yet when asked about its VR plans, the company had nothing to say; the closest thing to any involvement was bundling Xbox controllers with the Rift.
Even more peculiarly, Microsoft did nonetheless claim to have ambitions in the VR space. In June, the company said that Windows Holographic, the variant used on the HoloLens augmented reality headset, would be made available for third-party hardware, both VR and AR. In August, the company went a step further, saying that a 2017 update to Windows 10 would put these 3D features into the standard Windows 10 desktop system.
It turns out that that's just the start of it. This update, which will be called the Creators Update, contains a ton of 3D functionality. At its presentation yesterday, Microsoft demonstrated scanning physical objects on a phone, creating 3D scenes in a new Paint 3D application, 3D printing them, and viewing them on AR and VR headsets. 3D creation is being pushed to the foreground.
Read 6 remaining paragraphs | Comments