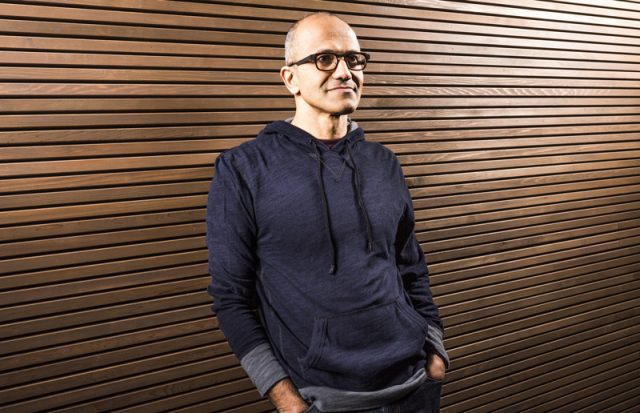 At its annual shareholder meeting yesterday, some Microsoft shareholders were more than a little concerned about the company's mobile strategy, or if it even had one, reports GeekWire.
The meeting, which started with a request to "silence all Windows Phones and devices," gives the company's owners a rare opportunity to grill CEO Satya Nadella, and among the audience were some dedicated Windows Phone fans. One such Windows Phone-using shareholder, Dana Vance, expressed his surprise that Microsoft had released apps such as its Pix photo app and Outlook apps for Android and iPhone, but not its own platform. Vance is also an owner of the Band fitness wearable, and he alluded to claims that development of the device has been halted. With Microsoft appearing to downplay these two consumer-facing devices, he asked Nadella to explain the company's plans for consumer devices.
In response, Nadella gave the same kind of reply as he's given a number of times; the kind of reply that arguably prompted these questions in the first place. "When we control things silicon-up, that's how we will integrate those experiences," Nadella said. Microsoft will "build devices that are unique and differentiated with our software capability on top of it—whether it's Surface or Surface Studio or HoloLens or the phone—and also make our software applications available on Android and iOS and other platforms. That's what I think is needed in order for Microsoft to help you as a user get the most out of our innovation." Per Geekwire, Nadella did also say that the Windows camera and mail apps would include features found in the apps for other platforms, but it's not clear when this will happen, or whether Microsoft's Windows apps will persistently trail behind its non-Windows apps.
Read 3 remaining paragraphs | Comments