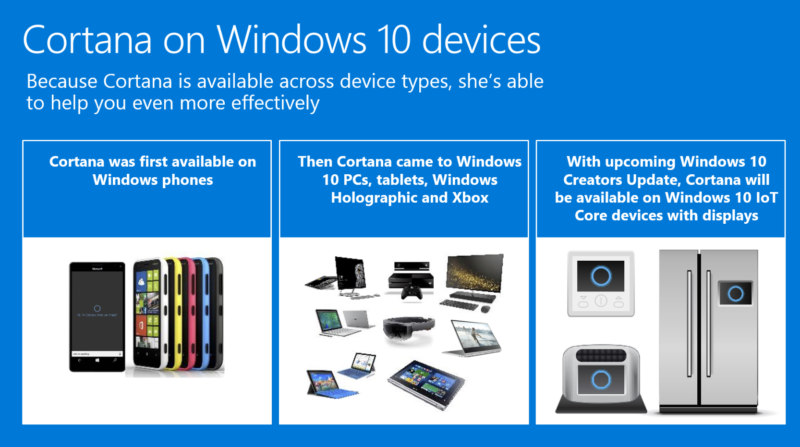 At its WinHEC event in Shenzhen last week, Microsoft revealed more of its hardware and software plans for Windows devices. This included major announcements, such as Windows returning to ARM systems with built-in x86 emulation, but the company also had things to reveal about the evolving Windows platform.
Mary Jo Foley spotted a presentation describing the next iteration of Cortana and Microsoft's speech-driven user interface that will be coming in the Creators Update in spring of next year and, beyond, in future Windows iterations. The plan is to make Cortana ever more widely available and accessible, with better hardware capabilities and a greater number of Cortana-capable devices.
First up, Cortana is being added to Windows IoT, the version of Windows for all kinds of embedded devices (in spite of the branding, it's not just for "Internet of Things" gizmos; it's also for traditional embedded applications such as point-of-sale systems). Frustratingly, however, this update still isn't going to enable Cortana on cheap Amazon Echo-style headless hardware. Although Windows IoT itself can be used on headless systems, only IoT devices with screens will be able to enable Cortana.
Read 6 remaining paragraphs | Comments