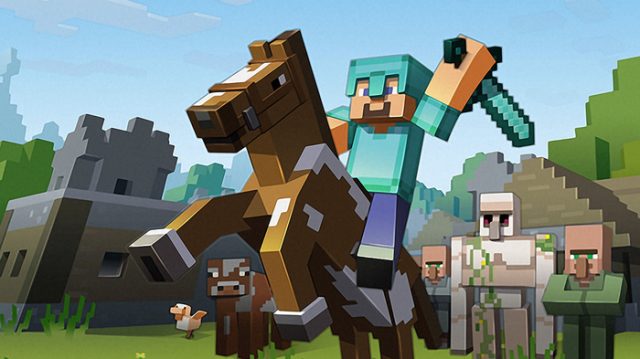 Microsoft will cease updating Minecraft Pocket Edition for its own Windows Phone 8.1 and Windows 10 Mobile, reports Windows Central. Although the game will continue to be available in the store, it's apparently no longer being maintained or updated.
The reason for this move is reported to be that so few people play the game on the platform that it's not worth maintaining.
Minecraft has a somewhat complicated development history. There are multiple versions of the block-building zombie fighting game developed in parallel. The original Minecraft, built for PCs and with a rich ecosystem of third-party extensions, is a Java application. Console versions of Minecraft appear to use a C++ port of the Java version, with a console controller-friendly interface. Minecraft Pocket Edition is a C++ application with a user interface that's tailored for smartphones. Multiplayer is generally limited to the same stream of development; Pocket Edition players on different platforms can play with each other, but Java edition players can only play with other Java edition players, and the console editions only allow multiplayer with other people on the same console.
Read 7 remaining paragraphs | Comments