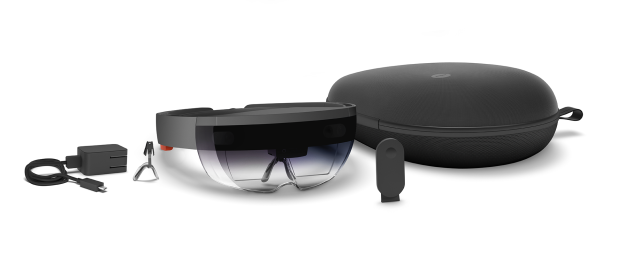 In an interview with the Inquirer, Microsoft's Roger Walkden, commercial lead for HoloLens in the EMEA (Europe, Middle East, Africa) region, said that sales of the augmented reality headset numbered "in thousands, not hundreds of thousands."
HoloLens developer kits first went on sale in the US and Canada in late March last year. Initial deliveries were made in "waves," with prospective developers having to wait months for hardware to become available. Since then, the hardware has spread to a few more countries—the headsets started shipping to Australia, Ireland, France, Germany, New Zealand, and the UK in November 2016, and they should go on sale in China in the first half of this year. The waiting lists have gone away, so supply constraints have eased up to some extent. But compared to most Microsoft products, the developer kits' availability is still very restricted.
The HoloLens developer kit is also very expensive. Initially, Microsoft offered only a $3,000 developer kit. This has been joined by a $5,000 "production" version for enterprise customers. Both use the same hardware, but the production version adds a limited warranty, while the developer kit has no warranty and no refunds available for buyers. The $5,000 kit also includes an "enterprise" version of the HoloLens-specific variant of Windows that adds "kiosk mode" (wherein the headset boots directly into an application, making it a single-purpose device) and some management capabilities.
Read 5 remaining paragraphs | Comments