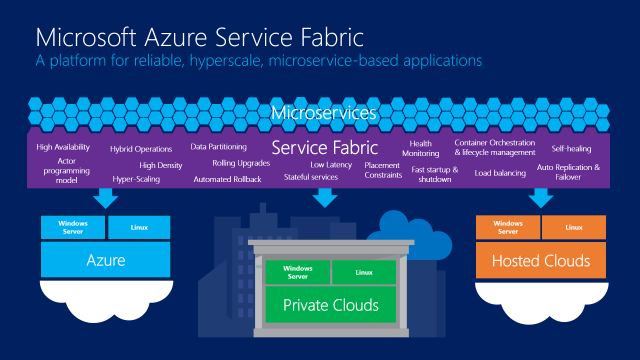 Microsoft's embrace of open source software continues, with Azure Service Fabric making the first tentative foray into the open world. Today, the SDK was (mostly) published to GitHub under the MIT license. The team behind the move described it as the "beginning stages" of a wider use of open source.
Service Fabric, first revealed in 2015, grew out of the infrastructure Microsoft developed to build and run large-scale cloud services, including Azure SQL, Cortana, and Skype for Business. It provides scaling and fault tolerance for services, both stateless and stateful, running in containers across clusters of (virtual) machines. It runs in Azure, naturally, but the runtime is also freely downloadable and can be deployed across on-premises Windows systems, or even onto Windows virtual machines in non-Microsoft clouds. A Linux version of the runtime is currently in development, too.
Microsoft has already been using GitHub for tracking feature requests and bugs within Service Fabric. Users of the runtime have expressed a greater interest in the design and features of Service Fabric, and opening up the SDK is seen as the next step in engaging with the community and helping drive the development direction.
Read 3 remaining paragraphs | Comments