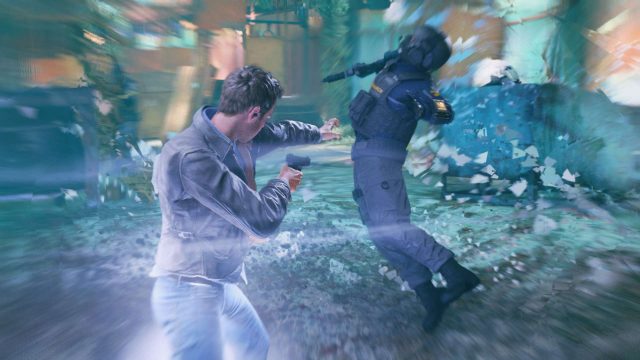 When we've reported on the PS4's sales lead over the Xbox One in the past, we usually point out that the deficit only really matters insofar as it discourages developers and publishers from sticking with Microsoft's smaller audience. These days, we're seeing more and more signs of this effect coming to pass for console games both large and small.
Today's sign of Microsoft's trouble attracting exclusives comes from Remedy Entertainment. The Finnish company previously known for Xbox exclusives like Quantum Break and the Alan Wake series has announced that its next game, codenamed P7, will "release… on a wider range of platforms," including the PS4. Remedy's last game on a Sony system was 2003's Max Payne 2 for the PlayStation 2.
That's just one company, sure, and Remedy isn't giving up on the Xbox One entirely. But it follows comments from Crytek that the Ryse: Son of Rome developer was disappointed in the sales of the Xbox One launch exclusive (though that comment did come when the system was much younger). It's also indicative of a wider trend we're seeing, where Sony seems to be attracting much more exclusive software for its console than Microsoft.
Read 6 remaining paragraphs | Comments